Parents Helping Parents supports parents and families of children with many forms of disability with trainings, seminars, resources, a library, classes, mentoring, and groups.
PHP supports, educates, and inspires
families and the community to build bright futures for
youth and adults with special needs.
At Parents Helping Parents…
We envision a world where children of all abilities are valued, respected, and included.
We want families to be filled with hope and optimism about their child.
We share knowledge and skills to create meaningful opportunities and plan for a secure future.
We value diversity and endeavor to have our staff, board, volunteers, and donors reflect the community we serve.
With 40+ years of supporting families, our experienced staff members have a national reputation for being a trusted source of information for helping parents, caregivers, and children with special needs.
At Parents Helping Parents, we believe that together we can change the world, one child at a time, one family at a time, one community at a time.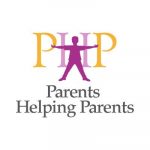 The ASD Speaker Series and Parent Support Group meets monthly to discuss Autism and related issues.
Who should attend?
This autism support group is ideal for parents, professionals, and caregivers of children with autism spectrum disorders (ASD). We also encourage attendance from those working with children with developmental delays in communication, behavior, and social skills.
This is a wonderful chance to connect with parents and families with experiences similar to yours. You can share your personal story, or simply listen and learn from other parents.  Some meetings will include a local professional to present on special needs topics.
Meetings are currently being held online via Zoom.
When are meetings held?
We meet on the second Thursday evening of the month. Refer to the event calendar for our next meeting date and time. Note that all of our meeting times are for the Pacific Time Zone.
Sibshops: Support and Activities for Siblings of Children with Special Needs
Sibshops is a much-needed program for brothers and sisters of children with special needs.
Sibshops are on hold currently until we can safely meet again in person.
Contact us if you want to be on the waitlist.
The goal of Sibshops is to address the needs of siblings by allowing them to share, play and learn with other children through age-appropriate fun activities. We try to provide a safe, nurturing environment and a therapeutic component.  Here, brothers and sisters meet other brothers and sisters of children with special needs. They have fun making crafts and playing games. They talk about their experiences with their peers who know what it's really like to have a sibling with a disability. Children are in a safe, nurturing environment, with a therapeutic component at the session.
Hear what Laura Beth DeHority, Licensed Marriage and Family Therapist (LMFT) and co-leads the program with PHP staff,  shares about Sibshops.
We offer 2 age groups for Sibshops:
Siblings 8-12 years old
Siblings 5-7 years old (This group is on hold until we can meet in person.)
A couple of things we ask:
Register your child for each Sibshop.  Registration can be completed using our website.  Access is available from the calendar in the Helpful Information on the page.
Please arrive on-time, the beginning of each session is important for setting expectations to create a safe learning environment for all participants.
We are currently holding SibShops on Zoom and there is no cost.
Paths for Positive Adulting — Parent Support Group
Do you have a young adult in your life who requires extra support to find their path after high school?
Check out this group if you are supporting a young adult who is living at home, slowly launching, and…
18 to 30 years old
May have Learning Disabilities, ADHD, mental health issues, high-functioning Autism, FASD, or other special needs
Probably doesn't qualify for regional center services
Come and meet other parents who:
Share your path
Have common needs/goals and are willing to share their experience and learnings
Want to build a strong parent support network
Are building paths to independence for their young adult in the areas of employment, continuing education, self advocacy, and living options.
The Path to Positive Adulting Support Group meets:
When: the 4th Tuesday of each month from 7-8:30 PM
Where: Zoom Online Meetings
Note: Parents Helping Parents has 2 other groups for parents with adult children, including the options below. Check them out to determine if one fits your needs, or mix and match as they all have great content and discussions!
Most PHP webinars, support groups, and services are FREE! We are committed to providing innovative, high-quality online content to families like yours. Please consider making a voluntary donation to help us continue this important work for families raising children with special needs throughout our community! Thank you!