​Provides evidence-based assessments and treatments for both children and adults with neurodevelopmental conditions. The Center for Excellence in Developmental Disabilities is an associated program that offers educational resources, training, and support for individuals with neurodevelopmental disorders and their families.
The UC Davis MIND Institute is a collaborative international research center, committed to the awareness, understanding, prevention, and treatment of the challenges associated with neurodevelopmental disabilities.
Founded in 1998 by families of children with autism, they envisioned experts from disciplines related to brain development to work towards finding and developing treatments to reduce the challenges and improve the quality of life for individuals with neurodevelopmental disabilities and their families.
Research and clinical therapies developed for: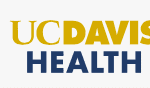 UC Davis's Center for Excellence in Developmental Disabilities has sponsored production of educational videos and online training modules, in hopes to improve community access to educational resources on developmental disabilities.
There are two modules:
"Strategies for Teaching Functional Skills"
"Positive Behavior Strategies for Your Child with Autism"
These modules are available in English, Spanish, Chinese, and Korean. Each includes 10 lessons, and is designed for parents to establish tools and strategies positive behavior and skills. Modules can be found here. 
---
Research Studies
Recruiting Now
Last updated: 2/14/2022
Please email us with information about new or expired research studies:


[email protected]
---
---
Neurocognitive Development Lab