1 event,
Access to Adventure Inclusive Recreation Fair, SF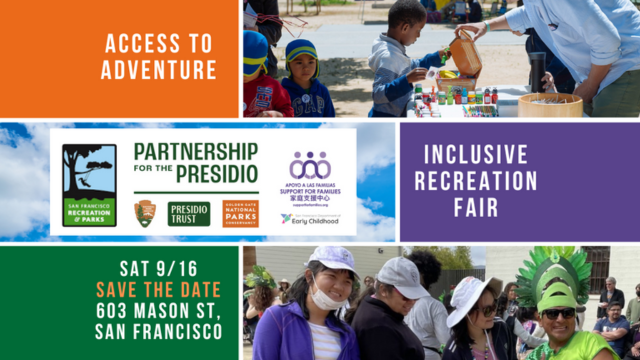 11-3 at Crissy Field Center, 603 Mason Street, SF here
2 events,
Miracle League of San Francisco Peninsula Fall 2023 Season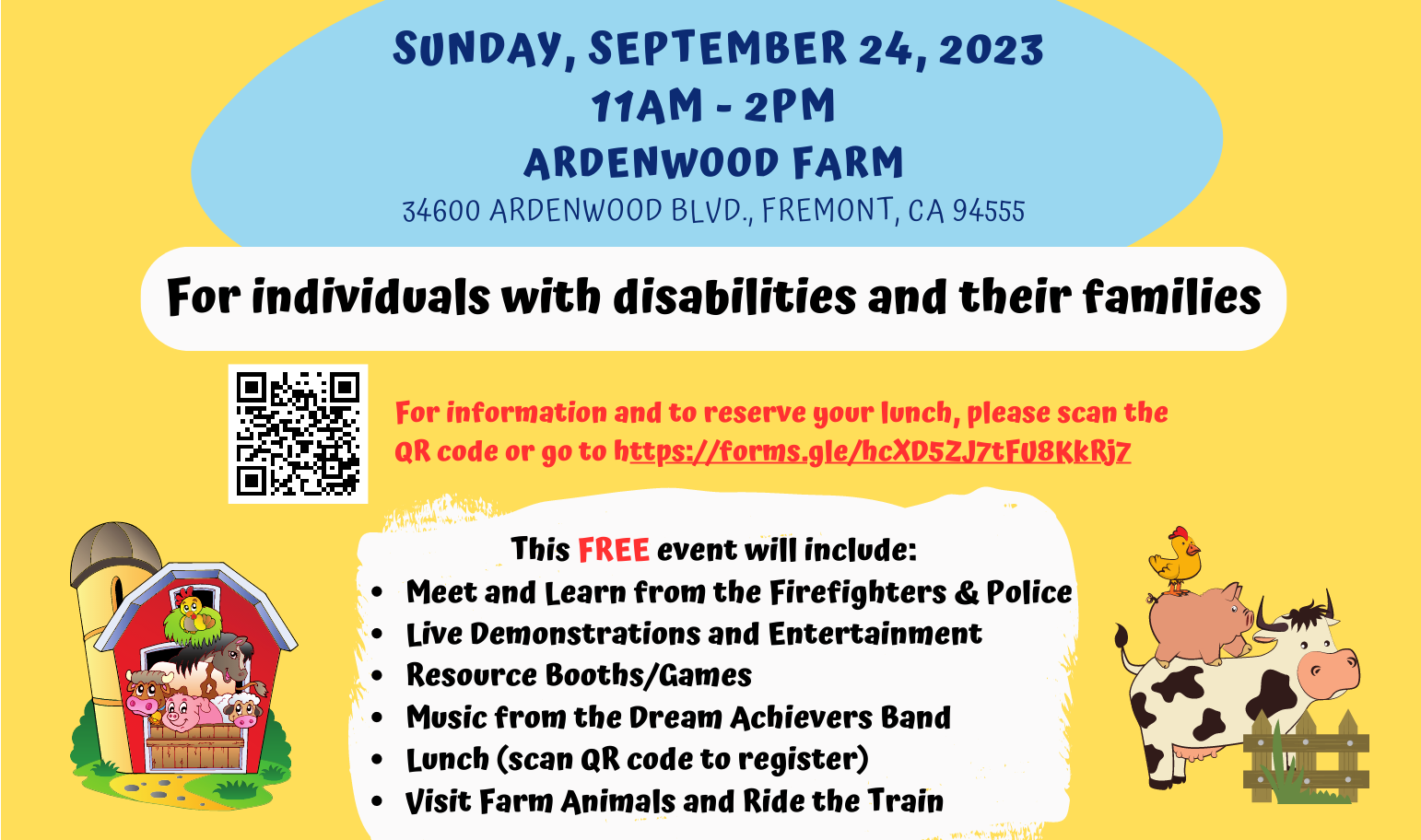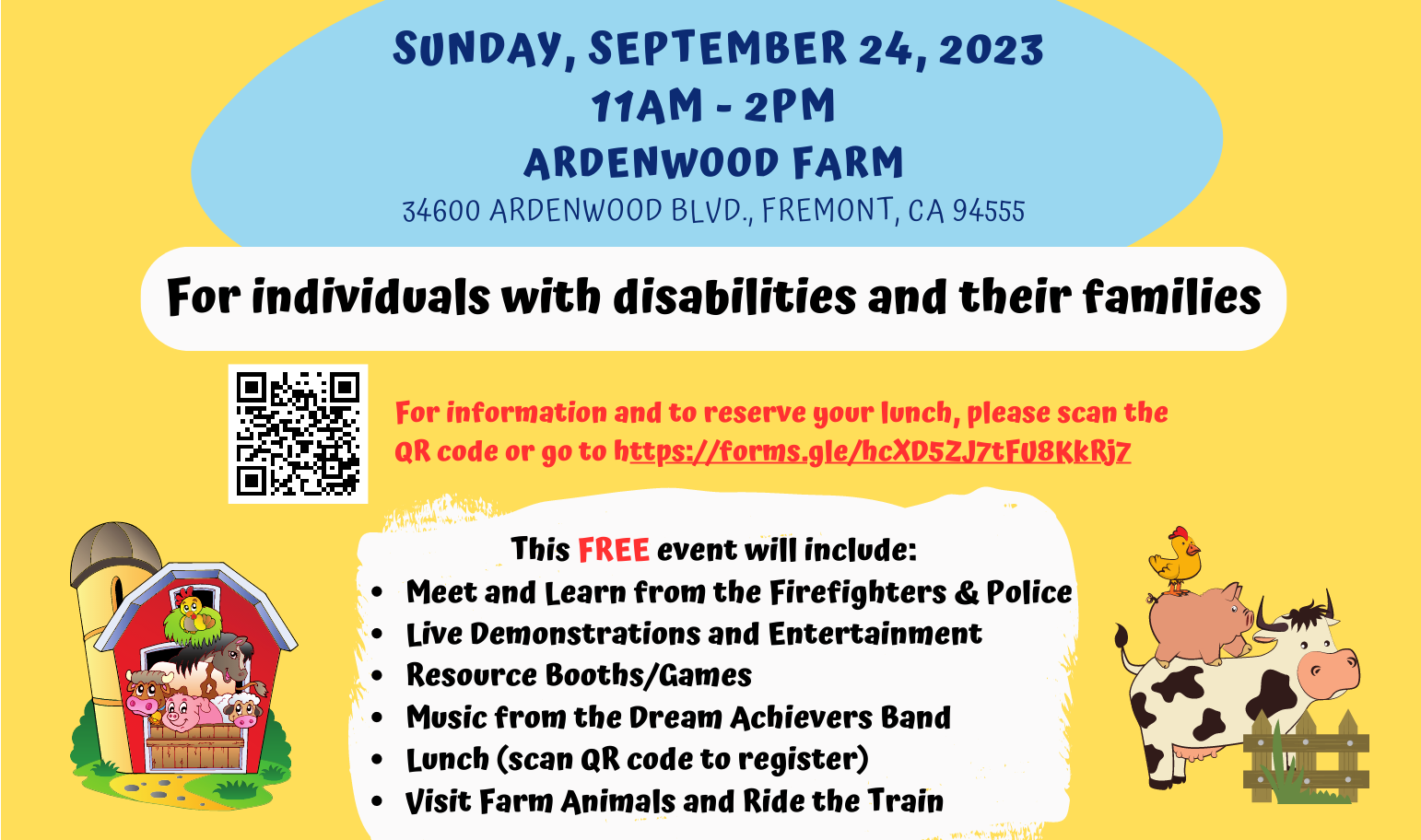 Disability Resource Festival Ardenwood Farm - Fremont Honor the legacy of our former VP, the late Feda Almaliti and her son Mu at this safety-oriented fair at Ardenwood Farms, Fremont. Meet firefighters and police, enjoy live entertainment, visit resource booths, train ride, farm animals and lunch. A very special event for autism and DD families, focusing...