This page is undergoing maintenance. Many resource links will not work. Updates coming soon.
Housing
We've put together an overview of housing information for people impacted by autism. From the unique challenges of serving ASD adults, to listing service providers, to how to create your own housing solutions—we hope you'll find the information you need here.
Scroll through the sections below, or click on one of the buttons to skip to the section that interests you most.
Adult Autism Housing & Service Providers
For information on service providers in your area and to apply for services, contact your local regional center:
General Information for Parents of Adults with Developmental Disabilities
Seeking Housing and Services
Resource Guide for Youth & Young Adults in Alameda County CCS
by the Alameda County Intraagency Transition Planning Team
Contains advice for families planning for transition to adult services.
See also: Youth and Young Adults in Transition to Adult Life
Lanterman Housing Alliance
Collaborate, network, and share best practices with the goal of providing housing for people with a developmental disability.
Rights Under the Lanterman Act: Regional Center Services for People with Developmental Disabilities
by Disability Rights California
A manual to help you understand the rights of people with developmental disabilities in California, focusing on rights under the Lanterman Act, which governs services provided through the Regional Centers and service providers.
Silicon Valley Independent Living Center – Santa Clara
SVILC offers housing services, which are unique to our independent living center. Our Specialists obtain and present updated information on the available wait lists and open housing opportunities to our members at our weekly workshops and during 1-on-1 appointments. SVILC works with other housing organizations to better understand and address the concerns of each member seeking housing. Each member is receiving coaching and resource information available to equip one for their housing search journey better.
Housing Choices – Santa Clara
The single largest component of our work is helping individuals with developmental and other disabilities find housing that suits their specific needs and priorities. Every year, our Housing Coordinators help more than 1,800 people with developmental and other disabilities create a housing plan and apply for affordable housing.

Overview of Current Adult Autism Housing Options
The Autism Society of the San Francisco Bay Area supports the Autism Society's Options Policy, which emphasizes the uniqueness of each individual with autism and the right of each family and individual with autism to learn about and select the options they conclude are most appropriate. We embrace all forms of housing and supports that provide a positive, safe, caring environment for the individual in question.  Here we discuss eight community-based ASD housing options that exist in the Bay Area.
Click on the tabs below to explore each option.
SFAS is committed to boosting quantity and quality of ASD housing in our communities.
What needs to be done? Among other things:
Provide priority rental subsidies, such as Section 8, for those with exceptional needs, including substantially disabled ASD adults and their aides.
Increase vendor rates for group homes to reflect actual cost of living in the Bay Area.
Increase vendor rates for supported living services to ensure viable community-based living options.
Create a new model of small, custom group home living tailored to the specific sensory, movement, and space needs for adults with substantial autism.  Autism presents unique challenges to staff and programs (see summary of Unique Challenges of Serving ASD Adults).
Provide incentives for investors to provide housing units to those with ASD, including project-based Section 8 vouchers and/or property tax waivers.
Use public property and old Developmental Center sites for mixed-used developments that include a strong ASD-friendly component.
Prioritize ASD housing for new low-income housing developments and set-asides.
Ending restrictive zoning practices that deny the developmentally disabled access to community-based living options.
For more area groups involved in ASD/DD housing issues, please click here.
Intentional Communities
A growing number of families are interested in developing small "communities within a community" to provide supported and well-supervised housing for their adult children with autism, featuring well trained staff, robust programming, vocational opportunities, and therapeutic and sensory amenities such as pools, swings and protected outdoor space.
Intentional Communities Outside of California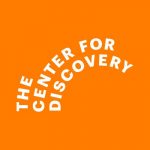 Center for Discovery, New York:
The Center's approach to the design of residential programs is based on the idea that while individual impairments cannot be ignored, they need not be limitations. A great deal of thought, planning and effort goes into creating opportunities for each resident to develop their potential, to make choices, and to discover and develop abilities in every aspect of their life.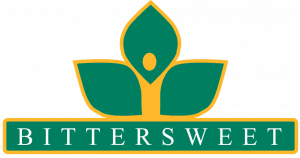 Madison House Autism Foundation, Maryland:
Leaders on the adult autism housing crisis, advancing the mission to achieve true housing choice for adults with autism.

3 Bluebirds Farm (formerly 3 Irish Jewels Farm), North Carolina:
"Empowering families impacted by autism to spread their wings." Currently operating programs for school-aged children in North Carolina, with a plan to establish a residential community for adults who have aged out of their programs.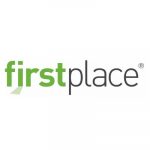 First Place, Phoenix: 
First Place is developing a mixed-use property and new home option that is supported and community connected. The property includes apartments for residents, a residential academy for students and a training institute for professionals and support service providers.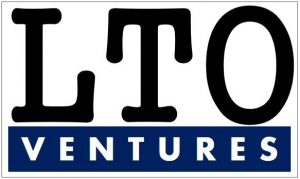 LTO Ventures, Nevada:
LTO Ventures supports and endeavors to learn from innovative live / work / play community models for adults with Autism or similar development disabilities around the U.S. that are currently operational or in planning/development stages. Also aiming to create a privately funded community model of autism housing in Nevada.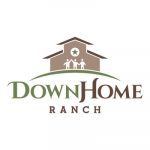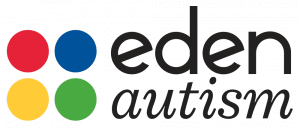 Please note this is a partial list of housing options and does not purport to include all organizations serving people with autism. Inclusion of any organization does not imply endorsement, and omission does not imply disapproval. Organizations are listed at the discretion of Autism Society San Francisco Bay Area. The information is gathered primarily from public sources and is not guaranteed to be accurate. To suggest additions, please email [email protected].
So you want to create some ASD adult housing?
General Concerns
Adult autism is a largely new phenomenon, with little historical precedent
As a consequence, there are few options for the surging population of adults with autism
The creativity, smarts, and chutzpah of concerned parents will spur innovative solutions
Fed and state social programs need revamping to address unprecedented, intensive needs
Many options are financially out of reach for ASD families; we cannot stress enough the need for new programs and incentives to boost supply of housing affordable and available to those with ASD
On top of the financial barriers, it can be challenging to secure Regional Center commitment to fund services; each family is at a different state of readiness financially and emotionally; it is difficult for groups of parents to reach consensus about project details; and projects often require strong, committed leadership
Okay, that said, here are some things to think about….
The Autism Society of the San Francisco Bay Area provides information but it does not constitute medical or legal information. Referrals provided are suggestions to organizations that might help, but do not constitute a recommendation. The Autism Society cannot be held responsible for consequences that arise from individual dealings with a professional or organization. The Autism Society provides an I&R service but individuals must assume personal responsibility for what they do with the information provided. Inclusion of any organization does not imply endorsement, and omission does not imply disapproval.
Advocating in Your Community
The Bay Area is facing a dire shortage of housing options for adults with ASD. One way to help increase the supply is to ensure local municipal General Plans provide for low-income housing directed at adults with developmental disabilities. General Plans should also explicitly allow for Adult Residential Facilities (group homes) and secondary units for dependent grown children.
Please consider advocating in front of your city's Housing Commission, Planning Commission, and City Council.
To: City Council, Mayor, Planning Commission, Housing Commission
From: ______________________
Date: ______________________
Re: The Need for Housing for Adults with Autism and Developmental Disabilities within our Jurisdiction
BACKGROUND
With California's de-institutionalization of people with developmental disabilities beginning in the 1980s, all communities took on the explicit responsibility to create housing opportunities for their developmentally disabled populations.
Today, we face an unprecedented challenge. California Department of Developmental Services statistics show that for every 1 person with substantially disabling autism in the early 1980s, there are now more than 20.  This staggering increase in significant lifelong disability has prompted the ever-increasing demand for specialized community-based housing for dependent adults with autism.
With extremely low incomes and little to no ability to pay rent as a result of their disability, adults with autism transitioning out of the family home have few options for finding or sustaining community-based housing.
SOLUTIONS
We therefore ask the city to actively support a variety of housing opportunities for persons with autism, including adult residential facilities, low-income housing units designated specifically for adults with developmental disabilities and extremely low incomes, and accessory structures and accommodations that will allow families to keep their grown autistic or developmentally disabled children at home.
Here's how we can do it:
• Develop local funding resources and continue to utilize other local, state and federal assistance to the fullest extent possible, with an emphasis on housing voucher programs available through the local Housing Authority.
• The City's Below Market Rate housing program can also explicitly address that skyrocketing autism rates require a dedicated effort to finding local ways to address the unprecedented developmental disability housing need.
• Use HUD 811 funds for new construction, rehabilitated units and vouchers.
• Use tax credit incentives for private investment in affordable housing.
• Require set-asides of housing units specifically for the developmentally disabled who have extremely low incomes in new and rehabilitated developments.
• Identify surplus land and prioritize housing for the autistic/developmentally disabled.
• Amend zoning regulations to ensure group homes and supported housing is defined and considered a residential use subject only to the same standards and requirements applicable to other residential uses in all zoning districts.
• Ease parking requirements in developments that set aside units for adults with developmental disabilities.
• Partner with the Housing Authority, regional center to develop a NOFA (notice of funds available) and RFP (request for proposals) to apply for funds to develop autism housing.
CONCLUSION
California has closed its institutions while making an unwavering, unsparing commitment to community-based care for adults with developmental disabilities, including autism. We must make this a reality, not lip service.  Such steps are also necessary to comply with SB 812 (2010), that requires all Housing Elements to address the housing needs of people with developmental disabilities.
Please include this letter in the record of public comment. We appreciate your consideration.
Very truly yours,
Resource Library
This page shows only housing resources.
To view our full resource library, click below.