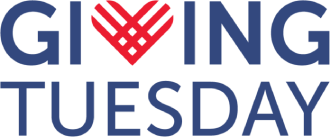 This Giving Tuesday we are raising money to continue offer free or low-cost field trips for the thousands of families across the Bay Area.
SFASA strives to provide social and recreational opportunities as well as our world-renowned Annual Autism Conference in conjunction with Stanford University. We sincerely believe that we create connections and empower everyone in the Autism community with the resources needed to live fully.
Our mission is to grow a stronger Bay Area autism community. By creating a robust hub of information, resources, networks, and advocacy, we help advance common goals for the Bay Area's 20,000+ autism families. Rather than serving as a direct service provider to individuals with autism and related disabilities, we seek to provide a community focal point.
Help us reach our goal for an awesome 2024!
$20,000
Your gift at any level will help forge a stronger, more connected and influential autism community. Which means EVERYTHING to the more than 20,000 autism families in the Bay Area.
Please do not hesitate to contact us at [email protected] with any questions or feedback.
Help us be that support.
We are in this together.
Your gift of $1000 will provide a pool party day for 75 families.
Your gift of $500 will help provide a weekend picnic for over 25 families.
Your gift of $250 will help us scholarship four parents or caregivers attend our Annual Board Conference at Stanford University.
Your gift of $100 or more will help our food and snack budgets for a number of outings.
Your gift at any level SINCERELY MATTERS.