How to Donate
We are grateful for donations in any amount. We are a 501(c)(3), and our federal tax ID is 94-2978690.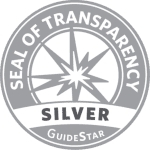 Your gift at any level will help forge a stronger, more connected and influential autism community. Which means everything to the more than 20,000 autism families in the Bay Area. Please do not hesitate to contact us at [email protected] with any questions or feedback.
We would love to hear from you.
Donate Online
We accept one-time and recurring donations online through PayPal and Square. You do not have to have a PayPal or Square account to donate through them. See payment options below.
To give, click on one of the buttons below or click on the site Donate button in the menu above.
Give through PayPal:
Donate by PayPal, debit card, or credit card.
PayPal account not required.
Give through Square:
Donate by Google Pay, Cash App, debit card, or credit card.
Account not required.
Recurring Donations
Recurring donations can easily be set up through PayPal:
Recurring donations can also be made through many employer donation programs and will often be matched by your employer.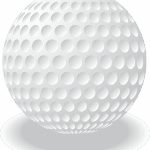 Golf for Autism!
Interested in golfing? In sponsoring? Want to help out?
Information about the 2024 Golf Tournament coming soon!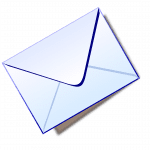 Donate by Check
To donate by check:
Be sure to include your email and/or mailing address so that we can send you a thank you note and a receipt for your tax-deductible donation.
Please make your check payable to:
Autism Society San Francisco Bay Area
Mail your check and contact information to:
Autism Society San Francisco Bay Area
PO Box 25191
San Mateo, CA 94402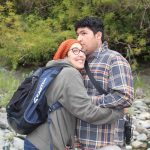 Feda Fund
Help celebrate the life and legacy of our beloved Feda!
A fierce advocate for the Autism community, our former Vice President—Feda Almaliti—threw herself tirelessly into creating fun activities for Bay Area autism families.
We honor her memory with the #FedaFund—a fund dedicated to the activities that Feda loved most—the activities that we all so dearly need.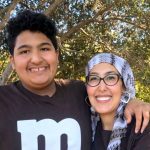 Your Contribution Makes a Difference
Thank you for supporting the Autism Society San Francisco Bay Area. Through your generosity, SFASA is changing our community for the better. With your help we:
Sponsor events for the autism community;
Maintain a resource committee that takes calls and emails from members of the SF Bay Area autism community in need of information and support;
Sponsor an annual autism conference in partnership with Stanford University;
Have published the California Autism Data report;
Maintain our popular website with resources and events listings;
Publish a monthly newsletter, blog, and community calendar;
Advocate for policies to improve the lives of those with autism;
Have been awarded "Community Resource of the Year" by the San Andreas Regional Center.