There were no results found.
There were no results found.
Monta Vista High School
Venues

Monta Vista High School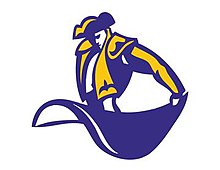 Located in the city of Cupertino in the heart of Silicon Valley, Monta Vista High School was built in 1969. It has consistently been ranked as one of the top comprehensive high schools in Santa Clara County, across California and throughout the nation. Monta Vista currently serves approximately 1,700 students in grades 9-12. Nearly 100 percent of our students graduate, and almost 98 percent will attend college after graduation. Monta Vista has been both a California Distinguished School (2006 and 2012) and a National Blue Ribbon School (2008 and 2014). Within the last five years, Monta Vista has been recognized by U.S. News & World Report as one of the top 100 high schools in the nation. Monta Vista High School has a reputation for rigorous academics and an extensive, dynamic elective program. We are proud of the comprehensive education offered to our students, helping them achieve our vision: "Graduates of Monta Vista High School become informed, ethical and active citizens; knowledgeable self-directed workers; discerning participants in the arts; and lifelong learners in the pursuit of personal excellence who can adapt to the challenges of the future." Curriculum is aligned to the California State Standards and Monta Vista High School's Learning Goals. To help all students achieve their academic potential, Monta Vista enriches its comprehensive curricula with 27 Advanced Placement and Honors classes in seven curricular areas, special day classes for our special education students, sheltered and EL classes for our English learners, AVID (Advancement via Individual Determination), and a wide range of elective choices. We are committed to our belief in "Educating Every Child and Educating the Whole Child." Extracurricular activities abound, with more than 85 student-run clubs. Link Crew involves approximately 150 students "linking" new students to the campus, helping with the transition to high school and focusing on making high school a positive experience for all students. Monta Vista offers at least one Challenge Day per year. The Challenge Day program helps bridge communication barriers, increase connectedness and develop appreciation with members of the campus. Monta Vista is also part of the Stanford University Challenge Success program, working with similar schools regarding strategies for developing a healthy definition of success, and supporting parents, students and staff in working toward that goal.