We can answer autism's big questions. The key is hiding in plain sight.
— By Alexander MacInnis
Families affected by autism need answers to critically important questions. They have questions about many things, such as the causes of autism, effective treatments, and prevention of developmental disability in future children. Who will care for today's children and young adults with autism when their parents can't do it anymore? Are we allocating research funding appropriately? How might the answers differ for different types of autism?
Unfortunately, despite decades of studying autism and more than 60,000 scientific journal articles about it, we have made surprisingly little progress in answering these questions. We don't even have a consensus on the basic measurements. We can do better, and we must.
I'm an epidemiologist; I study the causes of good and bad human health. That includes tracking health trends. To answer questions like the ones above, we need to start with the rate of new cases of autism. The news reports every day on the number of new cases of COVID. But we seldom hear about the rate of new cases of autism.
An increase in the rate of new cases would have major implications for our understanding of autism.
First, if the rate of new cases has increased, it means that the problem is urgent—actively growing larger every year. Research funding should be directed to understanding everything we can about the increase and what to do about it.
Second, if there's a real increase in autism, something had to cause it, and that something has to have changed over time. If we identify the factors that caused an increase, we would have opportunities to treat and prevent autism. While many things could help explain an increase, one thing that cannot explain it is genes inherited from one's parents. Inherited genes can be a risk factor without causing an increase. You've probably heard that autism is highly heritable, but heritability is misunderstood. It does not mean that children with autism inherited it from their parents. I'll explore this in a future post.
Third, we can use the data on the rates of new cases to forecast the future number of adults with autism. Suppose each birth year has brought more new cases than previous years. In that case, the percentage of older adults with autism will increase accordingly over time. Of course, their parents age too, and at some point, they won't be able to keep caring for their disabled adult children. That will put a strain—perhaps a huge strain—on our support systems.
How do we measure the rate of new cases?
The standard epidemiology approach for disorders like autism uses a measure called "birth prevalence" [1-3]. That means the proportion of the people born in a specific birth year who have autism. Regardless of when or even whether they are diagnosed, they have autism and were born in a specific year. Birth prevalence is the rate of new cases. The change in birth prevalence over a range of birth years is the trend in the rate of new cases.
Now, here's something that may surprise you. News reports about a recent CDC report generally say something like, "The CDC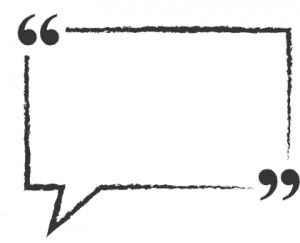 reports that 1 in 44 US children have autism." Except that's not what the CDC said.
The CDC report published in December 2021 estimated that 1 in 44 US children born in 2010 have autism. It's right there in the title: "aged 8 years … 2018." It does not say "all children"—and there's a big difference. The estimate is actually birth prevalence. The CDC published a series of reports on eight-year-olds covering the even-numbered birth years from 1992 through 2010.
The CDC reports are clear.
These reports show a very strong trend in birth prevalence, from 6.7 per 1000 for 1992 to 22.7 per 1000 for 2010. That is a 239% increase, a 7.4% compound increase per year. The CDC studies are of high quality, and the estimates appear accurate. Numerous other scientific papers show comparable birth prevalence trends in Denmark, California, Minnesota, and Japan. Unfortunately, those reports don't call it birth prevalence, so the meaning is easily lost.
The logical interpretation of increasing birth prevalence estimates is, of course, that birth prevalence actually increased, making it an urgent public health problem. But by and large, the journal articles and news reports don't even mention the possibility of a true increase in birth prevalence. Why not?
Why the silence and confusion?
Are these studies sufficient to establish beyond doubt that the birth prevalence of autism has increased dramatically over the last few decades? Not quite. Is it possible that the strong trend in birth prevalence estimates from all those studies was caused by something else? For example, increased awareness or broadening diagnostic criteria? Such alternative explanations are evidently part of many people's belief systems. But despite widely published speculation, I have searched the literature and have not found any valid evidence that such factors caused the increasing birth prevalence estimates.
Talking about birth prevalence may seem confusing because of another term we hear a lot: "prevalence." Writers frequently imply that prevalence means the same thing as birth prevalence, but it's quite different. Prevalence is the proportion of a population—people of all ages—with autism at a specified time. Prevalence doesn't tell us about the rate of new cases. Comparing different prevalence estimates doesn't tell us that either, for multiple technical reasons. You might wonder why we aren't talking about the incidence of autism. I have a post on incidence coming soon.
We can take a new approach.
The scientific journal PLOS ONE recently published a paper of mine [4] that supports all of the technical points you see here. It presents a new method to properly resolve the uncertainty by providing accurate estimates of the effects of all diagnostic factors and the true birth prevalence trend.
What can you do?
Demand answers to the important questions about autism. Insist that researchers and journalists write clearly about birth prevalence and spell out their assumptions.
Don't blindly accept claims that broader diagnostic criteria, greater awareness and other factors have caused the increase we have seen. Claims like that need to be supported by valid scientific evidence that avoids all the pitfalls documented in this paper [4].
Share this post and these questions. When people you know bring up autism, talk about birth prevalence and what it means.
When we base our understanding on autism birth prevalence, we will finally make meaningful, much-needed progress. Then, we will better understand autism's causes and the future needs of those with this disorder.
Alexander MacInnis, an independent researcher, has an MS in epidemiology and clinical studies from Stanford University.
References:
Rothman KJ, Greenland S, Lash TL. Modern Epidemiology. 3rd ed. Philadelphia: Wolters Kluwer; 2008.
GBD 2017 Disease and Injury Incidence and Prevalence Collaborators. Global, regional, and national incidence, prevalence, and years lived with disability for 354 diseases and injuries for 195 countries and territories, 1990–2017: a systematic analysis for the Global Burden of Disease Study 2017. Lancet. 2018; 392:1789–858. Suppl 1. https://doi.org/10.1016/S0140-6736(18)32279-7 PMID: 30496104
CDC Birth Defects Surveillance Toolkit – Birth Prevalence. https://www.cdc.gov/ncbddd/birthdefects/surveillancemanual/facilitators-guide/module-3/mod3-13.html
MacInnis AG (2021) Time-to-event estimation of birth prevalence trends: A method to enable investigating the etiology of childhood disorders including autism. PLoS ONE 16(12): e0260738. https://doi.org/10.1371/journal.pone.0260738